Landmark is very proud to be partnering with The South Coast Chorale for 'This is Me' featuring 'Oliver Button is a Sissy!'. Landmark performers will be featured in a portion of the Concert. Join us on Saturday March 11, as we share music and personal stories as they relate to love and acceptance. At the Beverly O'Neill Theater, Downtown Long Beach, 2:30 pm -OR- 7:30 pm.
Tickets sales through these links help to support Landmark's mission to bring quality theater to heart of Long Beach:
Saturday March 11
The Beverly O'Neill Theater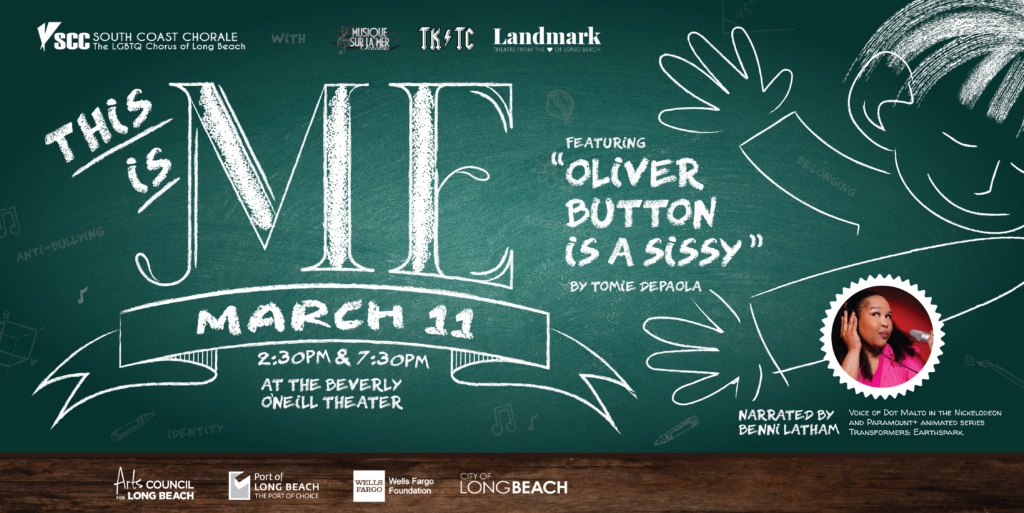 The performance will feature Landmark performers Megan O'Toole, Lisa Bode-Heard, George Carson, and Richard Martinez.