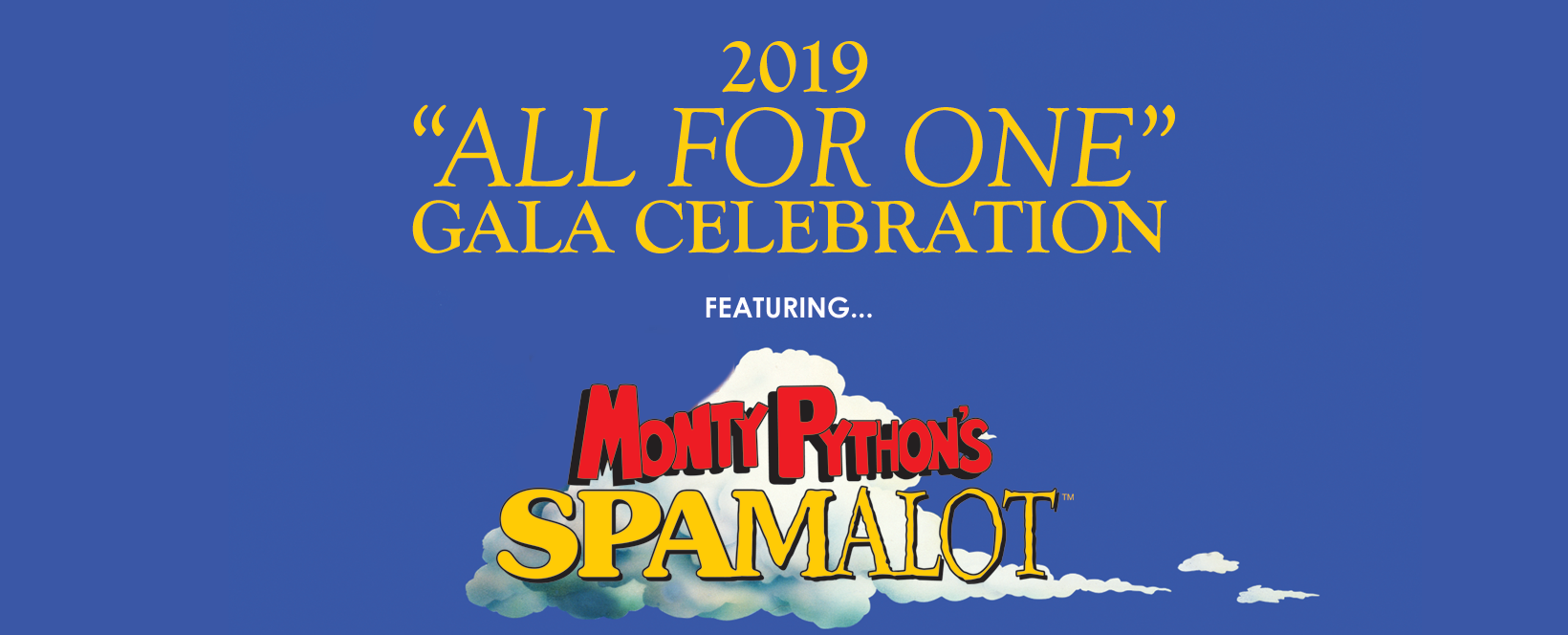 Join us, dear Patrons, for the 2019 "All for One" Gala Celebration and aid Landmark in its quest to bring the Holy Grail of affordable quality Musical Theatre to Long Beach! Lovingly ripped off from the classic 1975 film comedy Monty Python and the Holy Grail, Monty Python's Spamalot retells the legend of King Arthur and his Knights of the Round Table in a highly irreverent and hilarious parody.Long Beach Landmark Theatre Company celebrates its 4th season with a Gala Celebration and Musical Staged Reading of Spamalot, featuring a cast of 30 talented Landmark performers and intimate orchestration in a concert-style settingLet us treat you like royalty with an evening in King Arthur's court, featuring copious drink, bountiful feasting and loosening of thy purse strings in fealty to the gods of charity and theatre$75 is the bounty for an evening of indulgent pleasure, featuring a Spamalot themed party, a Musical Staged Reading of Monty Python's Spamalot, and VIP seating for thy rambunctious posterior!
Gala Celebration – 6pmSpamalot – 8pm

Get Gala Tickets: $75
Or, if you're feeling more pauper than prince these days, you can attend the performance of Spamalot only for $20.You say you're saddle sore, your horse has lumbago and you just can't make it? You're in luck! You can still help us find our Grail! Just make your way to the ticket portal and donate to help us make our quest a reality!
Performed in the magnificent sanctuary of the First Congregational Church Long Beach241 Cedar AvenueLong Beach, CA 90802FOR INFORMATION OR GROUP SALES, CALL 562.366.0085