Landmark is proud to announce that tickets for our upcoming production of Stephen Sondheim's Assassins are now on sale. The Spring of Sondheim continues with our production opening April 28.
Now through April 2, get 20% off opening weekend with the promo code "EarlyBird"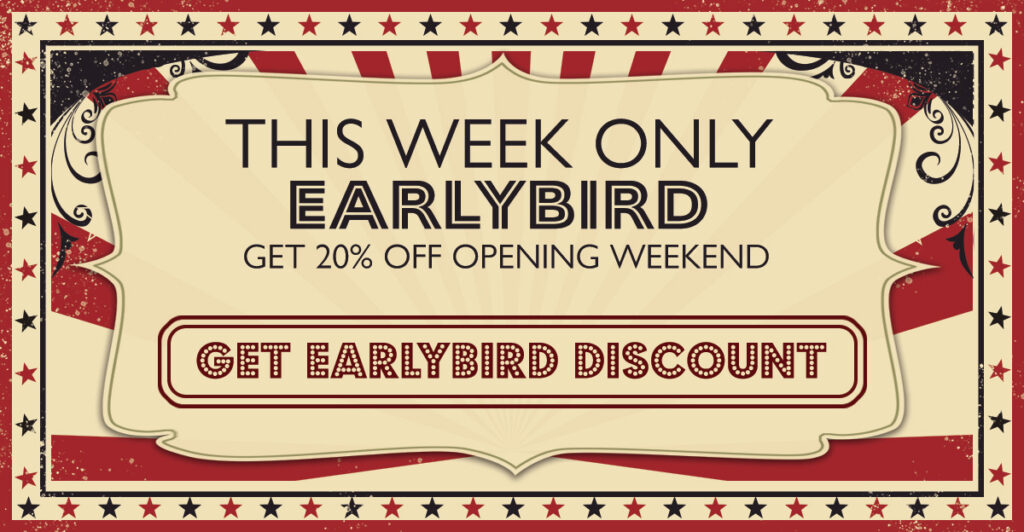 Opening April 28 for a 3-week run, Assassins is a darkly comedic musical by Stephen Sondheim that illuminates the stories of a number of historical figures who attempted (successfully or not) to assassinate American Presidents. Inside the frame of an all-American, yet sinister, carnival, Assassins is a scathing indictment of the "American Dream", and the alienation that comes from its impossible pursuit. In a world where discontent simmers in the American psyche, we examine nine hauntingly complicated protagonists as they attempt to convince us that all you have to do is "shoot to win".
As part of the Spring of Sondheim in Southern California, Assassins has been made extremely current by Sondheim's recent passing and the timing of our production – as the political machinery of yet another American Presidential election is ramping up.