March 6, 2020
Upcoming – A "Summer Celebration" & Assassins!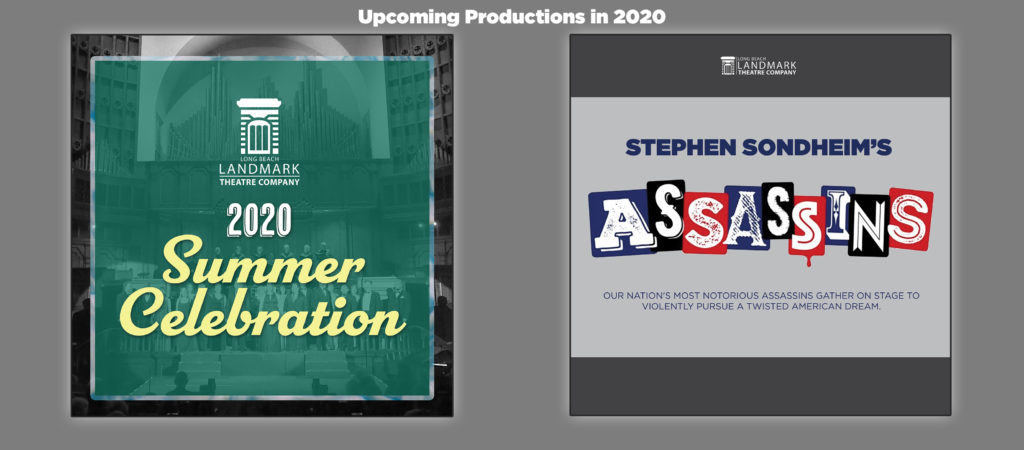 Next at Long Beach Landmark Theatre Company will be a summertime special event on June 27 – Landmark's "Summer Celebration". Details about this event will be forthcoming, but save the date!
Landmark's next major production will be Stephen Sondheim's Assassins – opening October 23 and running into November. A multiple Tony Award-winning theatrical tour-de-force, Assassins combines Sondheim's signature blend of intelligently stunning lyrics and beautiful music with a panoramic story of our nation's culture of celebrity and the violent means some will use to obtain it, embodied by America's four successful and five would-be presidential assassins. Bold, original, disturbing and alarmingly funny, Assassins is perhaps the most controversial musical ever written.