November 13, 2019
Run Extended with a Twilight Matinee!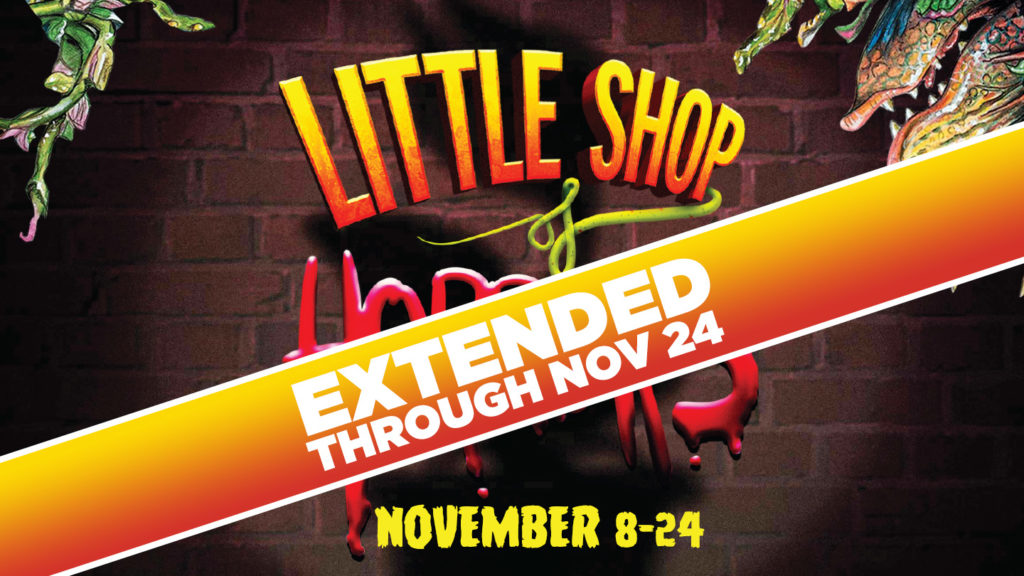 The opening weekend of Little Shop of Horrors was a smashing success! We broke our attendance goals and audiences were gushing with praise. With that, we are proud to announce the EXTENSION of the show for an additional weekend Nov 22-24.
We are also excited to announce that the final Sunday performance will be at an earlier time – 5:00pm. The Courtyard Cafe will be open for a sunset snack and beverage before the show begins just after sundown.