We're still about six weeks out from the opening of Landmark's production of Rent, but the excitement is palpable in and around our theatre and rehearsal space at First Congregational Church in downtown Long Beach.
The first read-through/sing-through with our full cast took place Saturday, September 10 and we had chills as we listened to this exceptional group of actors from across Southern California mounting this iconic show for the very first time together. We are thrilled to see this transformational show begin to take shape, and we know you'll have chills too when you experience it live this Fall. Sets are already being constructed offsite by our incredible set construction team, and the band has been hired, as it wouldn't be a Landmark show without live musical accompaniment! The Sound and Lighting teams have been contracted and are designing systems that will enhance and elevate your experience of this remarkable production.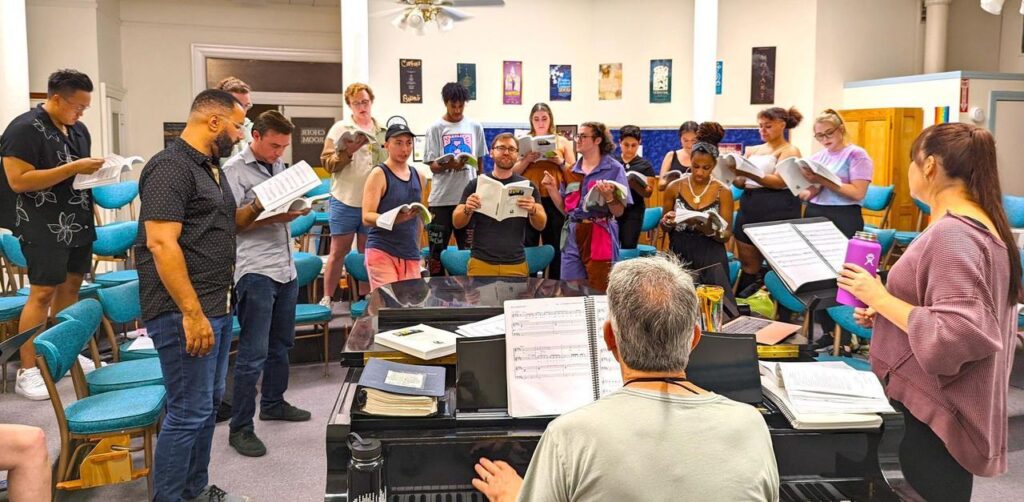 Whether you're seeing Rent for the first time or the 50th time, you must come out and join us for our most exciting Fall production yet! Performances begin October 21st and run each weekend evening through November 6th. Watch out for tickets going on sale soon on lblandmark.org!